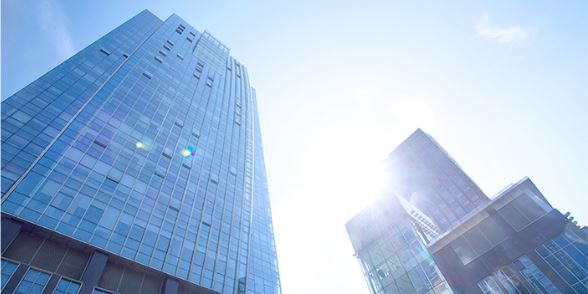 Founded in 1996, Logan Property Holdings Company Limited ("Logan Property" or "the Group", stock code:3380.HK) is an integrated property developer focusing on residential property development in the PRC, mainly the Guangdong-Hong Kong-Macao Greater Bay Area, with its products primarily target first-time homebuyers and upgraders. It was listed on the main board of the Stock Exchange of Hong Kong in 2013. The Group has Grade-A qualifications in property development, general contracting of construction as well as engineering design, and is one of the best property developers in the PRC in terms of overall strength. Logan Property ranked 202nd in Fortune China 500 List, Forbes' Global 1000 List, and 3rd in the "Top 10 Hong Kong-listed Chinese Property Developers - Investment Value" in 2019.. In 2020, the Group was ranked 22nd in the China Top 100 Real Estate Developers and 3rd in the Top 10 Most Profitable Companies., with its brand and overall strength being highly recognized by the market.
Adhering to the business concept of "Building a Better Life", Logan Property has so far developed over 150 residential projects and Provides quality living services to over a million people. Logan Property focused on the development of Guangdong-Hong Kong-Macao Greater Bay Area (GBA), the two metropolitan areas in Yangtze River Delta, and the two city-clusters in the southwest and central regions. By the end of December 2019, the value of the Group's land bank exceeded RMB800 billion, more than 80% of which were located in GBA. The Group started to expand its business to overseas markets in 2017. It commences its international journey of expansion by acquiring quality projects in Hong Kong and Singapore.
In March 2020, Logan Property became a constituent stock of Hang Seng Composite LargeCap Index, which demonstrated the Company's leading position and sustainable development capability. Besides, the Company is a constituent stock of Hang Seng Stock Connect Greater Bay Area Composite Index and Hang Seng High Dividend Yield Index, MSCI China All Shares Index and FTSE Shariah Global Equity Index and are included in the list of eligible stocks for Southbound trading under Shenzhen-Hong Kong Stock Connect and Shanghai-Hong Kong Stock Connect. In addition, Logan Property is rated "Ba3", "BB" and "BB" by Moody's, Standard & Poor's and Fitch, outlook "positive", "stable" and "stable" respectively.
Looking forward, Logan Property will continue to focus its business in the Guangdong-Hong Kong-Macao Greater Bay Area and will push forward with its steady business expansion, so as to create greater value for its shareholders and customers.
Related link to the website of the Logan Group